All Events
Ceija Stoke, by Karin Berger
February 12, 2020 6:00 pm - February 12, 2020 8:00 pm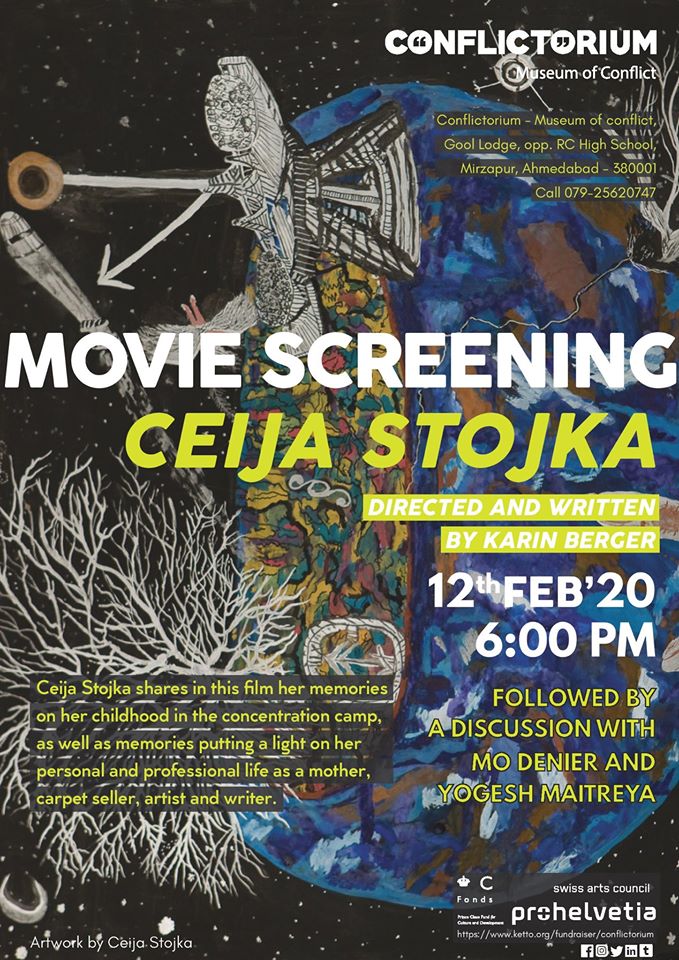 OV/GERMAN | SUBT. ENGLISH | 84 MIN | DIRECTED BY KARIN BERGER | 1999
Ceija Stojka shares in this film her memories on her childhood in the concentration camp swell and her personal and professional life as a mother, carpet seller, artist and writer.
Ceija Stojka has become known as a Holocaust survivor, artist and activist. From her tradition and culture as a member of the Roma Community in Austria, she has found a way into the present, which manifests itself as a desire to affirm life in every situation and to live according to rewrite the apocalypse in an alchemical process. Just when Ceija mixes the colours and she feels them between her fingers and puts them on the canvas while she entrusts her memories to her friend and also to the camera, this practice reveals traces of such an alchemical process.
Karin Berger, who is known as the director of documentary films not only takes up the historical events but also focuses on the friend and on what connects them. We understand Karin Berger's approach as care - work, where caring for others neither in isolation nor in a distanced way balances power.
The film was shown by Mo Deiner as part of her 3 days workshop 'Freedom Songs'.
SOURCE: CONFLICTORIUM ARCHIVES
Details
Start
February 12, 2020 6:00 pm
End
February 12, 2020 8:00 pm