All Events
Smart cities: Breaking the poverty barrier
January 31, 2020 6:00 pm - January 31, 2020 6:00 pm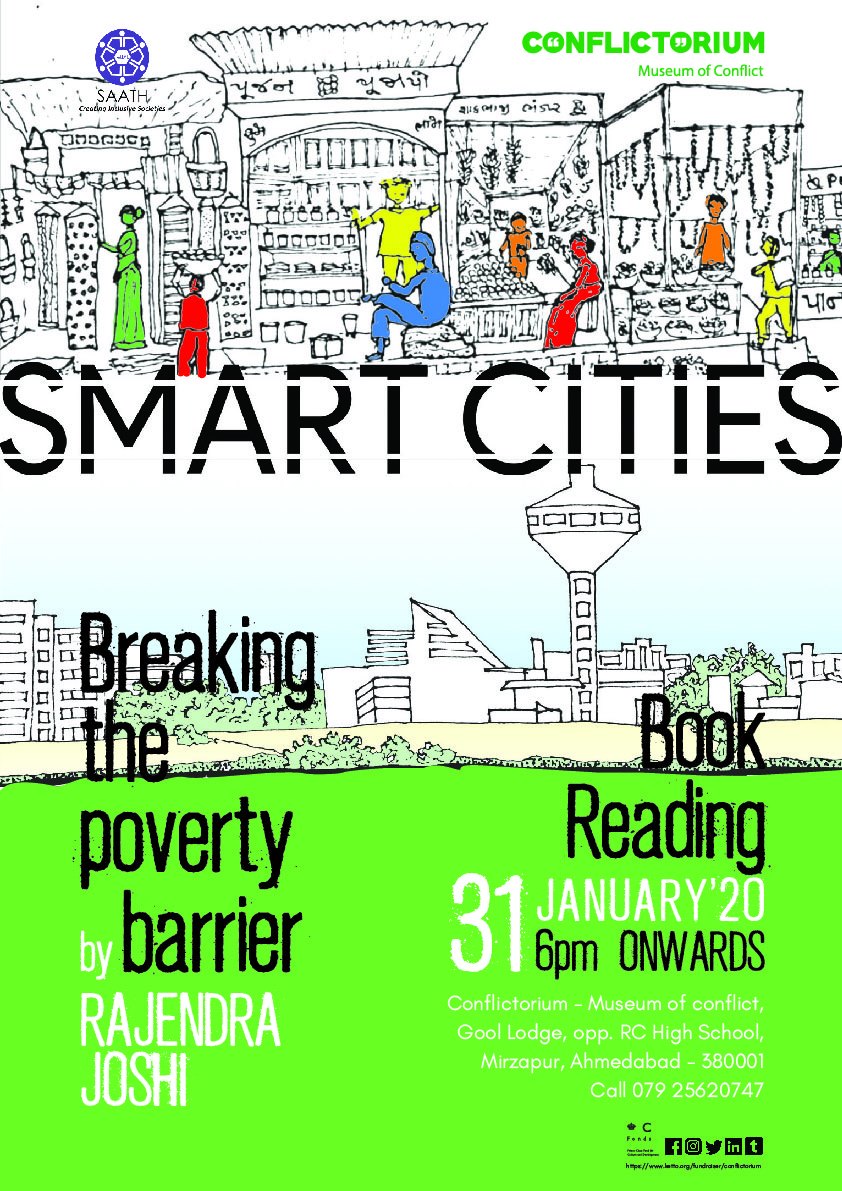 "Smart Cities" by Social Development Professional and author Rajendra Joshi is the story of how an NGO/Social Enterprise brought significant socio-economic change for vulnerable communities through innovation. Discover the amazing story behind Saath, the NGO/Social Enterprise that showed how building capacities of people can inspire them to make a difference. Know Saath's programs, people, their stories and also what
experts say about their initiatives.
About the author:
Rajendra Joshi a social entrepreneur, has been doing development work in the urban and rural poor in India through Saath, the NGO he founded in 1989. His experience in development and social entrepreneurship has made a great impact on the low income and slums of Gujarat, and other Indian states. Working in cooperation with several different governments, academic, and non-governmental organizations and institutions, he has made several interventions to improve the lives of those in the Bottom of the Pyramid (BoP). By using market-based strategies to create inclusive societies in both poor urban and rural communities, he has facilitated substantial interventions in public health and education, livelihoods, infrastructure, and basic services, microcredit, natural resource management, institution building, organization development, public policy, and conflict resolution and disaster management.
SOURCE: CONFLICTORIUM ARCHIVES
Details
Start
January 31, 2020 6:00 pm
End
January 31, 2020 6:00 pm